Summer Education Series with Medicare EASY!
Taking the misunderstanding and confusion out of Reverse Mortgages. Learn how to use your home equity in ways that benefit the Home Owner who created it. Join us for this presentation by Senior Mortgage Loan Officer Mark Cataldo.
Please register to gain access to the live presentation by clicking the link below.
Time: Jul 19, 2022, 06:30 PM in Eastern Time (the US and Canada)
Where: Zoom Presentation
Learn more about the Summer Education Series on medicare-easy.com:
https://medicare-easy.com/presentations

Reverse Mortgages
Are you 62 or older and need money to pay for health care or cover basic monthly expenses? If so, you might want to consider getting a reverse mortgage.
Is a Reverse Mortgage Right For You?
It's no secret that as a retiree, your income may be limited, and finding a part-time job to supplement it can be difficult due to varying issues. With a reverse mortgage, you can convert part of your home equity into cash, earning extra money. As experts in reverse mortgages, we know the process can be complicated and overwhelming. Our team is here to walk you through all of your reverse mortgage needs. Just contact us today or fill out the form on this page.
About Us
For over 30 years, we've been helping our clients achieve their mortgage needs. Featuring over a dozen national and local lenders. From new home loans to refinancing and more. Get the expert mortgage help you deserve.
Contact us today to discover your mortgage options.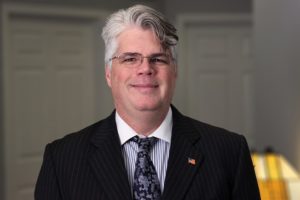 Sr. Loan Officer
Reverse Mortgage Expert
NMLS# 372091
Cell: 585-734-5803
Office: 585-288-2930 ext 103
Mark@PreferredMortgageCorp.com