Have you always dreamed of building a custom home that perfectly suits your lifestyle and preferences? Our new home construction loans are designed to make your dream home a reality. With a streamlined process that saves you time and money, you can focus on the exciting aspects of creating your new home.
Build Your Dream Home with Ease and Confidence
Building your dream home is an exciting journey filled with possibilities and the chance to bring your vision to life. We understand that every dream home begins with the right financing. That's why we offer a range of new construction loan options designed to meet your specific needs and ensure a seamless building process from start to finish.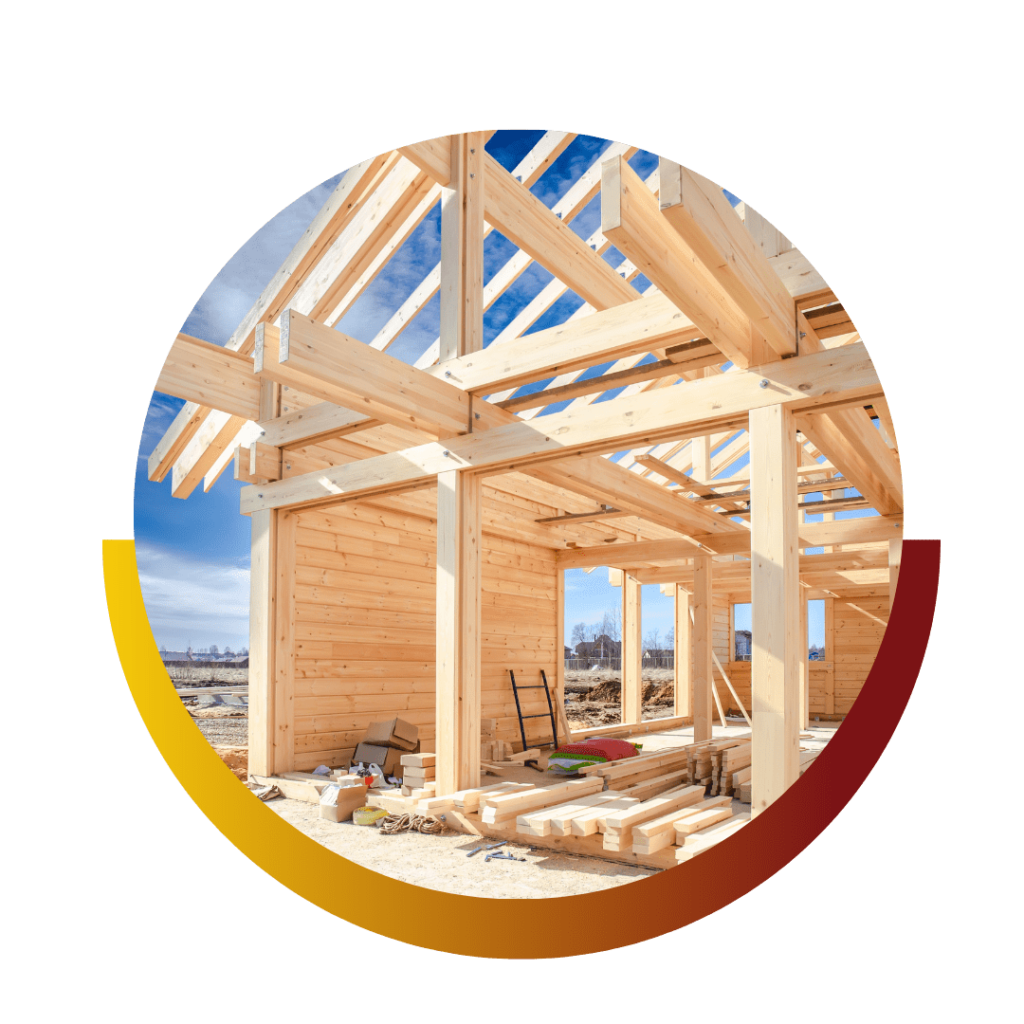 Turn your dream home into reality with the One-Time Close New Construction Program
Building a home is an exciting journey, and the One-Time Close New Construction Program is designed to make this journey smooth and hassle-free. This program is the ultimate solution for homebuyers looking to construct their dream home from the ground up. 
With a single closing for both the construction loan and the permanent mortgage, it streamlines the process, saving time and reducing costs.
Why Choose One-Time Close New Construction Program?
Simplified Process
Traditional construction loans require two separate closings – one for construction and another for the mortgage. Our One-Time Close New Construction Program combines both into a single closing. This means less paperwork, lower closing costs, and a simplified process.
Financial Flexibility
Low Down Payment: With as little as 5% down for conventional loans and 0% down for VA loans, this program makes new construction loans accessible for a wider range of borrowers.
Interest-Only Payments During Construction: Pay interest-only on the funds disbursed during the construction phase, which can ease the financial burden.
Lock in Your Rate: Secure a single interest rate that applies through construction and beyond. Plus, you have the option to modify down if market conditions improve.
Customization
Don't compromise on your dream. With the freedom to choose your builder and customize every aspect of your new home, you have complete control over the design and features.
Peace of Mind
Our team of experts will guide you through each step, from selecting a builder to managing construction timelines. We ensure that the builder meets our stringent standards, and we oversee the construction process to ensure quality and compliance.
Eligibility
Available for conventional, high balance, and ARMs.
700+ FICO score.
As little as 5% down.
Interest-only payments until the build is complete.
If you already own the land, start vetting builders. If not, we'll connect you with a real estate agent to facilitate the land purchase.
Discuss your ideas with local builders and finalize a contractor.
The contractor completes the necessary forms and undergoes an underwriting process.
Provide the necessary documents including construction contract, cost breakdown, plans, appraisal, and building permits.
 Once approved, the initial draw is sent to the contractor and construction begins.
We oversee the entire construction process ensuring timelines, licensing, inspections, and disbursements are managed efficiently.
7. Construction Completion:
Upon completion, the contractor provides a Certificate of Completion and the final inspection is conducted.
Sign the final loan documents and convert any residual construction funds back into the loan.
Ready to Build Your Dream Home?
Take the first step towards building the home you've always wanted. Contact us today to learn more about our different construction loans and how we can make the financing process hassle-free for you.