VA Loans are designed to help qualified veterans, active service members, and spouses own a home. VA Loans are backed by the US Government through the Department of Veterans Affairs.
Get Started with VA Loans
For many people, getting a mortgage can be a complex and overwhelming process. 
From the strict borrowing standards set by lenders to high down payment requirements, getting approved for a mortgage is becoming increasingly difficult. 
But, if you're a Veteran looking for an affordable mortgage loan, you might want to consider VA loans.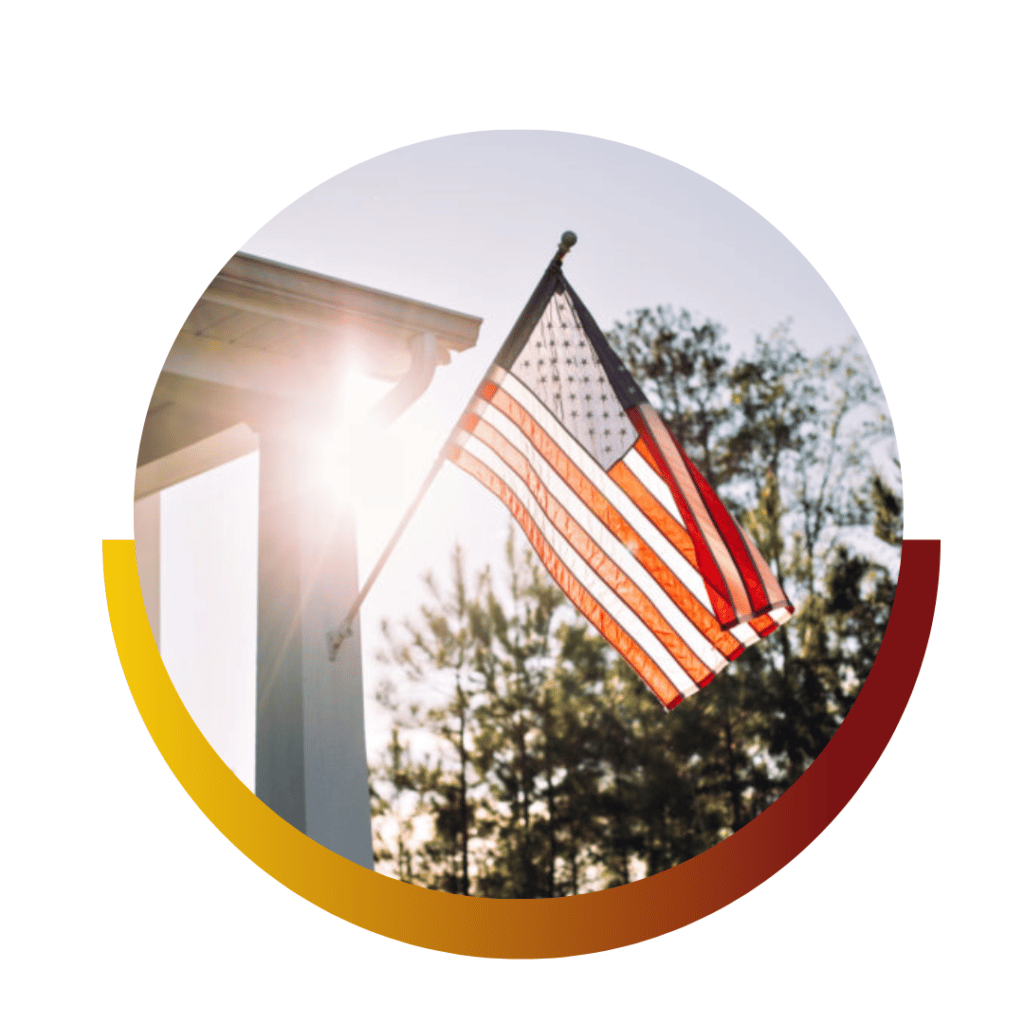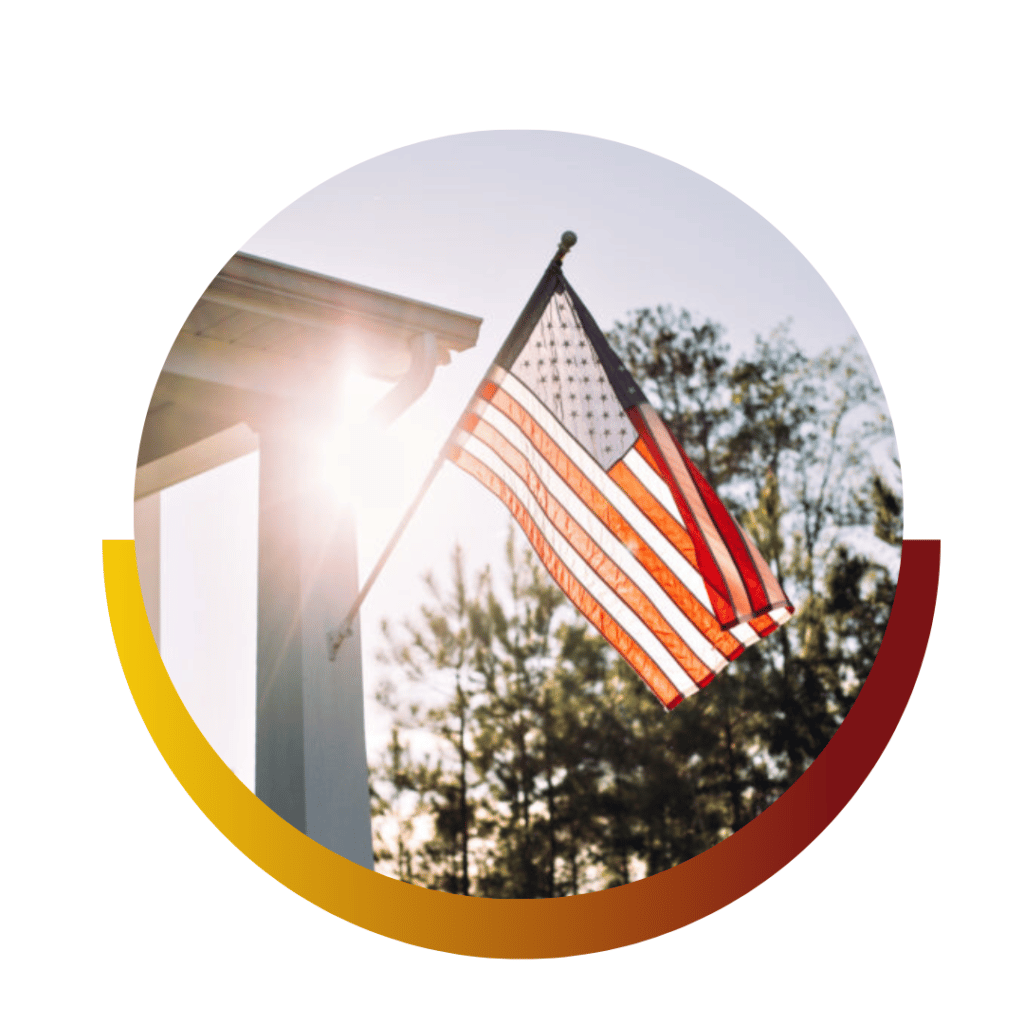 VA Loan Advantages
Unlike conventional loans, VA loans offer eligible borrowers numerous advantages, including no down payment on home purchases. This way, you can easily afford to purchase a home that you may not otherwise purchase with other types of mortgage loans. VA loans provide an excellent opportunity to borrowers who haven't had the chance to save much money while giving them access to favorable terms.
We offer a wide range of VA loans, ranging from 10-year to 30-year terms, ensuring you find a loan that meets your mortgage needs. As experts in new home loans and mortgage refinancing, we strive to satisfy our clients by offering VA loan programs that help you refinance your current home or purchase a new home. All you have to do is call us, and our mortgage loan officers will work with you every step of the way.
Although VA loans are widely known, not many Veterans know the benefits and quirks of VA home mortgages. Below, we dive into VA home loans and how you can qualify for one:
VA loans are $0 down mortgage options available to active duty and retired servicemen and women. The Department of Veterans Affairs (VA) partially backs these mortgages, giving private lenders confidence to extend $0 down financing. Due to this backing, borrowers get to enjoy advantageous terms and rates.
Benefits of VA loans include:
0% down for qualified borrowers
No Private Mortgage Insurance required
They offer competitive interest rates
They're easier to qualify as borrowers don't need to meet high credit scores and down payment requirements.
While VA loans are specialized loan products, they aren't more cumbersome or difficult than other types of mortgage loans. That's why you need mortgage advisors like us to offer you sound advice while providing you with the tools necessary to navigate your VA home mortgage loans.
How to qualify for a VA mortgage
To qualify for a VA loan, you or your spouse must meet the set eligibility requirements and have a valid COE (Certificate of Eligibility). Normally, you don't need your COE in hand to apply for a VA loan. Lenders can request it electronically by pulling it through the VA's automated system.
Requirements to qualify for VA loans
90 straight days during wartime or 181 days during peacetime for active members
For regular military members, you must serve two continuous years if not called for active duty
For Guard members and Reservists, you must serve six continuous years
You also have to satisfy the lender's income and credit requirements. For example, when it comes to credit requirements, the VA doesn't set a minimum credit score to qualify for a mortgage. However, VA lenders can set their own credit scores, which usually range between the low to mid 600s. The lenders will also look at your credit report to see your history of making timely payments.
Debt and Income Requirements
As for debt and income requirements, the VA prefers a DTI of no more than forty-one percent. However, if your debt-to-income ratio is higher, you can still be eligible if you have enough "residential income."
More Information
It's essential to note that this is just a summary of the eligibility requirements. For a more comprehensive guide, call our mortgage advisors or visit the Department of Veterans Affairs website. We'll ask you a few questions to see whether you meet set qualifications.
Unfortunately, qualifying for VA home mortgage loans isn't a straightforward process as you may not meet the VA requirements. For instance, you may have been discharged for a service-connected disability. Luckily, this doesn't mean you're not eligible. You can speak with a home loan specialist like us to determine your options and check for details.
Remember, you're only eligible if your discharge was honorable. Any bad conduct or dishonorable discharge adversely affects your eligibility unless you apply with the VA to upgrade your discharge status.
We offer dozens of VA Loans for your unique financial situation. While some of our most popular options are listed below, we have more options you may qualify for. Please contact us to learn more or speak with a loan officer.
The VA adjustable-rate mortgage provides a solution for individuals both advice in and retired from the US Armed Forces as a veteran. Credit scores as low as 620 are accepted under this veteran-specific product, with the opportunity to take out a home loan for a primary residence, second home or investment properties. All standard property types are covered, including modular, single-family, planned unit and VA-approved condominiums.
VA High Balance ARM and Fixed
VA High Balance ARM and Fixed loans offer an alternative to the standard adjustable-rate VA home loan, offering greater freedom for veterans living in high-cost areas. Both fixed and adjustable-rate options are available, with suitability for primary, secondary and investment properties. Most property types are covered under this veteran loan, including modular, single-family, condominium and manufactured homes.
We help Veterans buy, build, improve or refinance their homes. Our mortgage advisors are experienced in VA home mortgages and can help you navigate your VA loan. Get started today or contact us to learn more.